Younger Generations Seek Larger Homes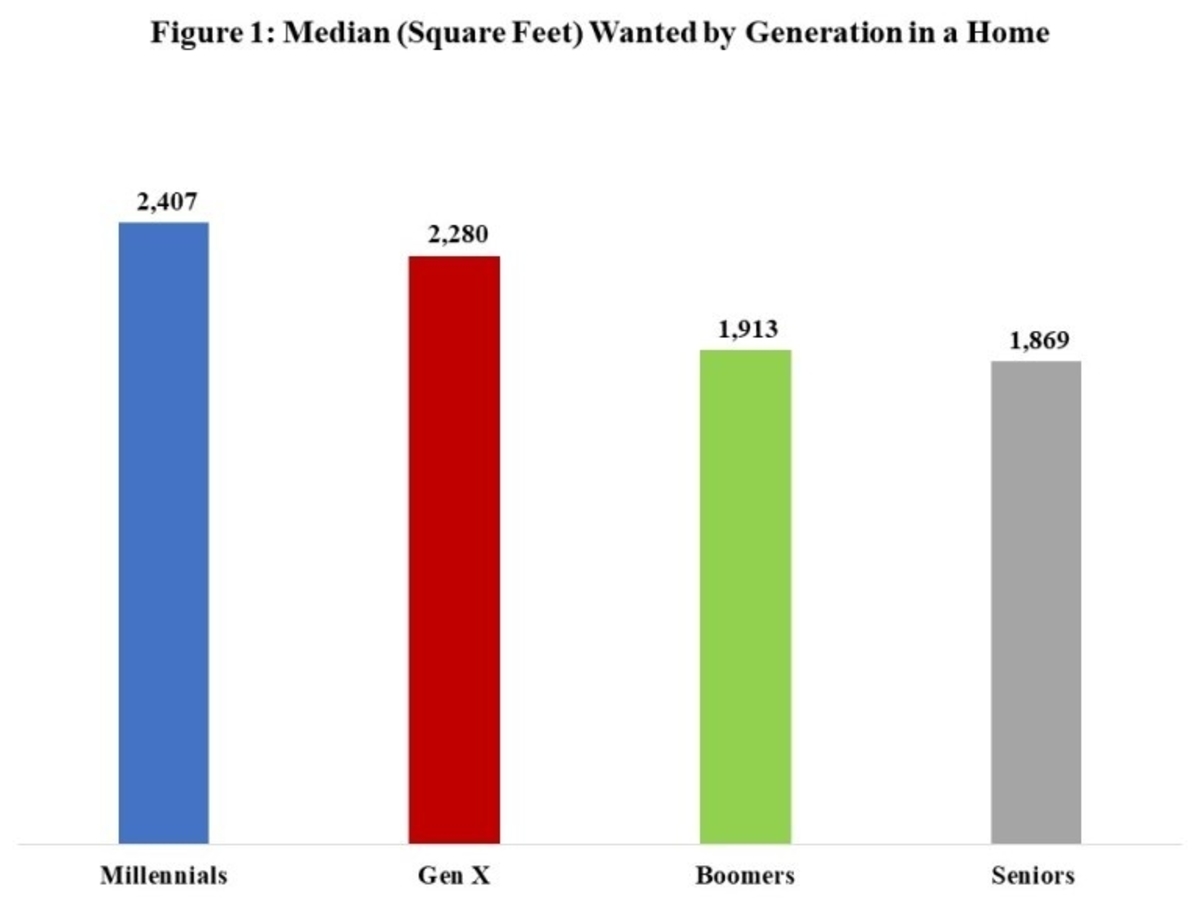 When it comes to the size of a home that a buyer seeks, age matters.
The median square footage millennials (those born in 1980 or after) want in a home is 2,407 square feet, slightly higher than the Gen X generation (2,280 sq. ft.), and significantly more than baby boomers (1,913 sq. ft.) and seniors (1,869 sq. ft.).
Millennials are most likely looking for larger spaces because they are at the age most associated with starting a family. Boomers and seniors, on the other hand, are most likely empty nesters or retirees, looking to downsize.
These are among the findings in the latest NAHB report, What Home Buyers Really Want (2019 edition), which is based on a survey of prospective and recent home buyers and asks them about the features they want in a home and a community.
Moreover, millennials are the generation most likely to want a brand new home offered by a builder, with 41% expressing this preference, significantly higher than the share seniors (31%), boomers (29%) and Gen Xers (28%). However, as Figure 2 below shows, millennials are the least likely generation to prefer a custom built home on their own lot.
The report also shows that millennials expect to pay a median of $260,400 for their home, second only to seniors who expect to pay a median of $271,953. Gen Xers ($250,629) and boomers ($252,498) expect to pay similar amounts for their homes, but less than millennials (Figure 4).
Interestingly, combining the price buyers expect to pay for a home with the amount of space that they want shows that millennials would pay the least per square foot among the generations ($108 per sq. ft.). Gen Xers would pay $109 per sq. ft., boomers $131 per sq. ft. and seniors the highest at $145 per sq. ft.
This is consistent with other results from the survey showing that millennials are more willing than other generations to accept less expensive finishes and fewer amenities — but not less square footage — to make the home more affordable.